THE SPHERES
Conny Karlsson Lundgren, 2015
"Presently we will hear Music of the Spheres, see star systems happenings of the Universe, to remind us of eternal truth, beauty, infinity."
Johanna M. Beyer, the German ultra-modernist composer, composed Music of the Spheres in 1938, as an interlude in her unrealized political opera Status Quo. The piece is among the first compositions for electrical instruments and the very first of its kind composed by a woman. Only one electronic reconstruction of the piece is known to exist. The Spheres is staged by the artist Conny Karlsson Lundgren in collaboration with a small Dutch string ensemble, and serves as the first filmed and recorded string version of this musical passage. The Spheres consists not only of a filmed performance, but also by a series re-interpretations and representations of the compositions "biography", based on reference and archival material related to the origins of the political opera. Together they form a narrative of impermanence, grief and broken visionary ideas. The Spheres was produced during Karlsson Lundgren's residence at Van Eyck Academie Studio Research Program in Maastricht, The Netherlands.
Conny Karlsson Lundgren (b. Västervik, Sweden) is a Swedish visual artist based in Stockholm.
In his practice he is fascinated by the ephemeral, seemingly accidental traces and moments that together form a larger context. Through film, text, image and documents he focus on nonlinear associative history writing that explores the boundaries between social, political and private identities. He holds an MFA in Fine Arts from the Valand Academy in Gothenburg and has exhibited widely in both Sweden and internationally and was one of the fellows at IASPIS Studio Program in Stockholm in 2013. During spring he participates in the group exhibition The Image Generator at Extra City Kunsthall in Antwerp and produces new work for The White House at Västerbotten Museum in Umeå. He currently resides in Copenhagen as part of The FAIR Residency Program at Fabrikken.
Opening Reception Friday February 12th, 6-9pm.
Publications and Files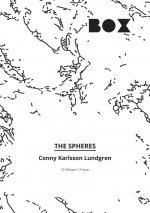 Download the publication released for the exhibition
690.1 KB
Download ( pdf )